Pulse Chiropractic and Wellness of Houston
Level IV Apollo Cold Laser Therapy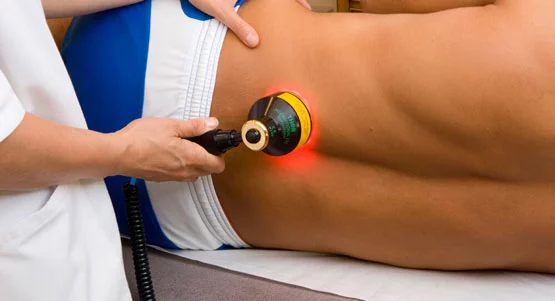 Level IV Apollo Cold Laser Therapy (also known as Low-Level Laser Therapy or LLLT) is a low-intensity, non-invasive treatment that uses specific wavelengths of light (between 600 and 1000 nanometers) to stimulate and speed up the body's natural healing of an affected area by increasing mitochondrial activity in the cells.
Studies are continuing to demonstrate the effectiveness of low-level cold laser therapy in treating pain. Not only does it compare favorably against more traditional modalities such as electric stimulation, but it also has new applications, such as not simply treating but also preventing pain from the side effects of chemotherapy. New research also shows that low-level laser therapy may be used in conjunction with cortisone treatments.
Laser therapy can alleviate pain, reduce inflammation, and accelerate recovery from a wide range of acute and chronic clinical conditions. In combination with other therapies or even on its own, cold laser therapy may facilitate increased function and improve joint mobility.
Cold Laser Therapy is used to treat a wide range of conditions including but not limited to arthritis, chronic pain commonly associated with carpal tunnel syndrome, tissue injuries (tendonitis), and severe wounds. This technique was approved by the FDA (Food and Drug Administration) in 2003 and has become the standard of care for many musculoskeletal injuries. It may also be referred to as low-power laser therapy (LPLT), soft laser biostimulation, or photobiomodulation.