Pulse Chiropractic and Wellness of Houston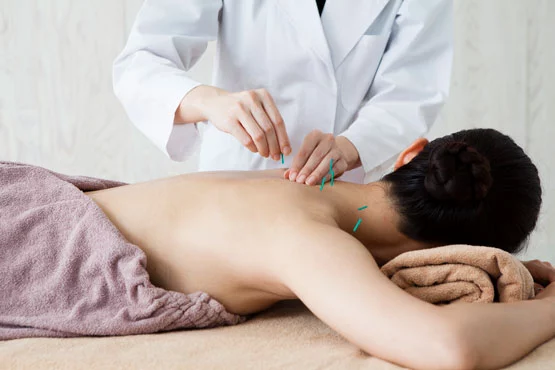 Tiny needles. Huge impact.
Acupuncture is an ancient health science—a Traditional Chinese Medicine, to be precise—used to successfully treat pain and dysfunction in the body. Dr. Pulse is a certified acupuncturist through the Medical Academy of Acupuncture.
While stress is an inevitable part of life, how you manage it is critical. The mind and the body are intimately connected. Both the physical and psychological symptoms of stress and anxiety can be managed with this treatment. Dr. Pulse is pleased to provide patients with this form of acupuncture medicine. Pulse Chiropractic and Wellness is located in Harris County, Houston TX.
Acupuncture has numerous effects on the brain and the body. Acupuncture affects the central nervous system and activates the release of endorphins. These are commonly referred to as the brain's natural "feel-good" chemicals. Endorphins reduce stress and produce a feeling of well-being.
It is often used to treat a wide variety of conditions, including:
Anxiety
Arthritis
Chronic pain (headaches, back pain, neck pain)
Depression
Insomnia
Migraines
Nausea
Sciatica
Sinus congestion
Stress and anxiety
Tinnitus
It has also been used to stimulate weight loss. Eating right and exercising routinely are two keys to attaining a weight appropriate for your height and age. Read more about nutrition, wellness, and maintaining a healthy life balance at Dr. Katherine's Corner. While acupuncture is one way to treat chronic pain and other conditions, we are firm believers in prevention and that starts by doing all that we can to adopt and maintain a well-balanced quality of life.